LitwinPuzzles.com : FrenchPoint

FrenchPoint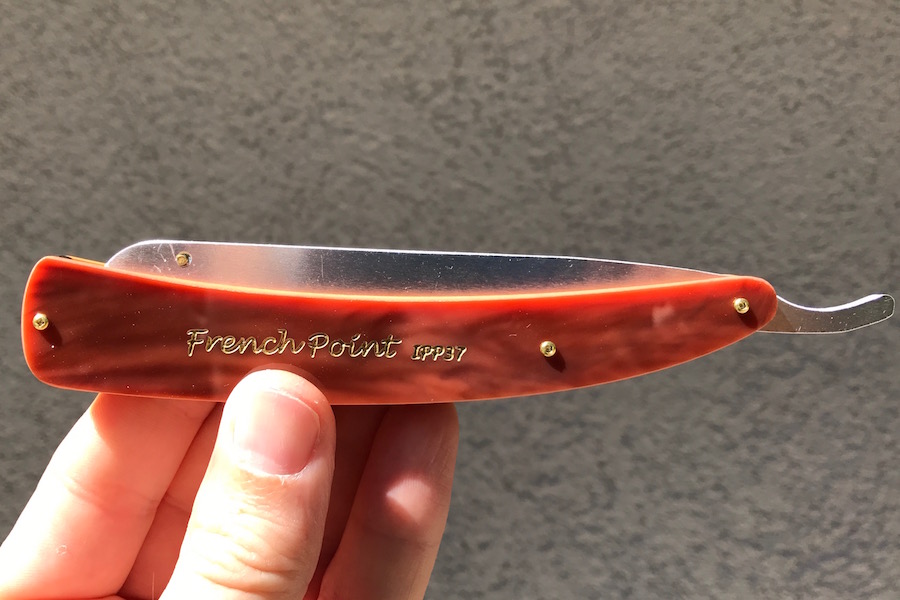 French Point is the second of a series of trick opening straight razors, offered as my IPP37 exchange puzzle.
Open the straight razor, close the straight razor.
See here for details of its production.
This puzzle is for sale for $70, $5 shipping in North America, $10 world wide (tracking and insurance extra).
To place an order, email orders@litwinpuzzles.com
Solutions: Are you sure you want to look? Opening, Closing